Posted: December 22, 2021
In this National Association of Landscape Professionals article, Jason Henning and Scott Maco from the Davey Institute bust some myths about palm trees and carbon sequestration.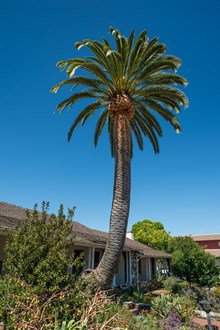 A few months ago some stories were circulating about how Florida should ditch palm trees to fight the climate crisis. While it's an attention-grabbing headline, there is far more nuance that needs to be added to the conversation.

"There are lots of other things that trees do besides just sequester carbon," says Jason Henning, a research urban forester for the Davey Institute. "One of the things that we study is how trees can shade buildings, which reduces energy use and if you reduce energy use, you're burning less fossil fuel so you're saving carbon in another way. There are other considerations that can add nuance to that discussion."  

One of the points made is that palm trees are ineffective at sequestering carbon, but Scott Maco, director of research and development for the Davey Institute, argues palm trees aren't necessarily ineffective, they just can't sequester carbon at the same rate as other trees.
To continue reading, click here.