Posted: February 12, 2021
In this MarthaStewart.com article, Shawn Fitzgerald, technical advisor with the Davey Institute, shares tips on ways to transform your backyard while on a budget.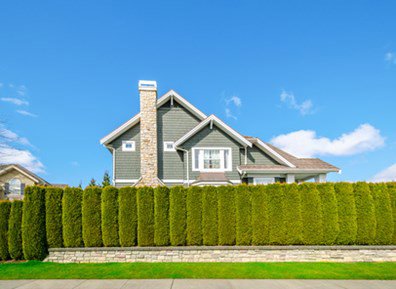 When the vast majority of your social life happens at home—as is the case in the world of COVID-19—it's essential to create an outdoor space you love. The right combination of hardscaping, furniture, landscaping, and detailing will make your outdoor space (whatever its size) that much more appealing. Luckily, whether you're working with a tight budget or have a healthy budget for your updates, we're sharing backyard ideas guaranteed to refresh your backyard.
Simple options—adding cozy lighting, perking up your furniture with a fresh coat of paint, adding temporary container gardens—are low-cost ways to make a big impact. Bigger investments, like professional hardscaping, custom firepits, or hardwired lighting, will increase both the style and the comfort of your already-beloved area. And high-end changes, such as building outdoor kitchens, elaborate water features, and extensive landscape designs, have the power to completely overhaul the way you look at your backyard.
Ahead, experts Shawn Fitzgerald of Davey Tree, Scott Myatt of Myatt Landscaping in North Carolina, and Jeffrey Rossen of Rossen Landscape in Virginia share their best backyard ideas on any budget. Some of these concepts include improving what you already love about the outdoor space, while others are more involved. Either way, they'll work no matter where you live—whether you're working with an intimate plot behind a city townhouse, a concrete terrace at a suburban condo, a sprawling backyard in a rural neighborhood, or a recreation-friendly lawn perfect for outdoor games, their advice will help you transform your backyard into one you've always dreamed of.
To read Shawn's advice, click here.