Posted: February 04, 2019
In this Maple Grove Magazine article, Travis McDonald of Davey's South Minneapolis, Minnesota office gives readers some tips for determining if their tree is in trouble.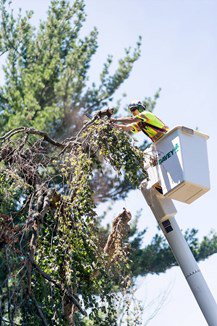 Breaking up is hard to do, especially during February -- AKA Valentine's Day's host month. Days leading up to 2.14 are festooned with hearts, flowers, sweets and romance (genuine and otherwise). But some good things must come to an end, including, on occasion, your relationship with -- a tree. To continue reading, click here and flip to page 10.