Posted: July 16, 2021
In this Georgetowner article, Lou Meyer, business developer for Davey's mid-Atlantic region, shares a variety of tips for keeping your trees safe and healthy this stormy, summer season.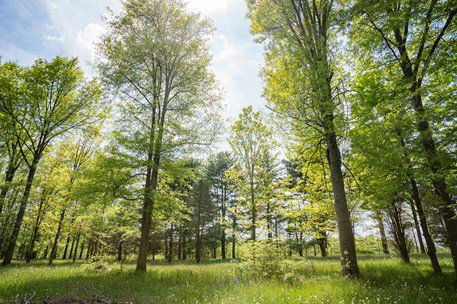 As the summer storm season hits the mid-Atlantic, arboreal and safety concerns heighten for many Georgetowners who have trees to protect. What are some tree-care tips an expert might recommend?
The Georgetowner interviewed Lou Meyer, a certified arborist with close to 20 years of tree-care experience. Meyer is employed with the Davey Tree Expert Company, an international firm which has served the D.C. Metro region for close to 100 years.
For residents with cherished and valuable trees, Meyer recommends having trees inspected by an International Society of Arboriculture (ISA) certified arborist "at least every other year, if not every year." Be wary, however, of fly-by-night operators who charge for estimates. "Respectable arborists come out and do evaluations at no cost," Meyer said.
As the storm season approaches, Meyer emphasizes the need to have your larger trees inspected for possible dangers. "The hazards come in when we talk about the summer storms starting to heat up right now," Meyer said. So, the first step in a tree inspection is to check for "any dead limbs up in the canopy." That would be the "first and most glaring sign the tree's in trouble." Not only might the tree be decaying internally, but dead limbs might come crashing down.
To continue reading Lou's advice for protecting your trees and keeping them healthy, click here.