Posted: August 29, 2023
Trees have specific needs, and their care often involves challenges that a general lawn care company may not be qualified to handle. Davey has International Society of Arboriculture-certified arborists with the expertise and training needed to ensure trees not only look good but, more importantly, are healthy and don't pose a safety risk. One nursery professional recommending the company is Rich Christakes, CEO of Alsip Home & Nursery and founder of Ship My Plants, who cites Davey as his choice for tree care service.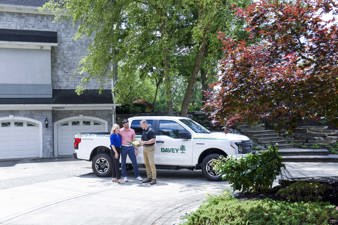 While the company does offer some lawn care services in certain areas, trees and shrubs are really its sweet spot and, frankly, if you just need someone to mow and fertilize your lawn, Davey's arborists and other specialists are probably overqualified to provide those services.
To read the pros and services of Davey Tree, click here.