Posted: September 03, 2019
Lincoln, Neb. -  The Arbor Day Foundation announced today the launch of its new Tree Campus Healthcare program. This one-of-a-kind program aims to transform community health and wellness and ultimately save lives through the health benefits provided by trees, as well as recognize health institutions that make a mission-aligned impact to improve community wellness through tree planting, education, and community engagement.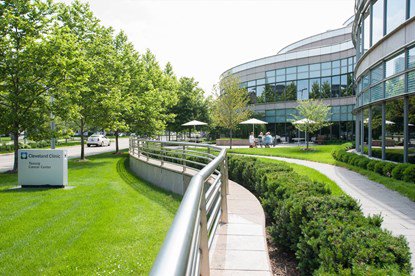 The Tree Campus Healthcare recognition program connects inpatient healthcare facilities of all sizes with local community forestry programs to improve human health outcomes, while improving the extent and condition of community forests. Through Tree Campus Healthcare, thousands of people and hundreds of communities will be touched by the proven health benefits of trees.  Facilities in the U.S. delivering inpatient healthcare services are eligible for Tree Campus Healthcare recognition, including hospitals, senior care, and other residential rehabilitation centers.
Research shows that patient interaction with green space, gardens, parks, and natural areas helps the human condition. Specifically, trees play an important role in improving the physical and mental health of the global population in a variety of ways, including improving respiratory health, lowering urban temperatures, and providing restorative properties. There is also an economic case for investments in trees. Access to trees is a social determinant of health -- having 10 more trees on a city block is comparable to an annual increase in income of $10,000 or being 7 years younger. Additionally, a 1% increase in tree cover of a county's land is associated with an average annual Medicare expenditure savings of $4.32 per person per year.
"Tree planting programs reduce carbon, increase resilience to climate change, and improve overall community health," said Jessica Wolff, the U.S. director of climate and health at Health Care Without Harm and Practice Greenhealth. "We partnered with the Arbor Day Foundation on Tree Campus Healthcare as this program provides guidance for our hospitals and an opportunity to be recognized for their tree planting initiatives that support the communities they serve."
"Healthy trees generate so many benefits for both healthcare campuses and the communities they serve," said Sandra Reid, vice president of corporate communications and strategic planning administration at The Davey Tree Expert Co. "Davey Tree understands this and so do our clients. We support Tree Campus Healthcare because we want trees and natural landscapes to reach their maximum potential so we can all feel the impacts of those benefits."  
To receive Tree Campus Healthcare Recognition, eligible facilities will conduct planning and activities that fulfill the five program standards throughout the calendar year. Those standards include: the formation of an advisory committee, development of a tree care plan, participation in a community forestry project, sponsorship of a celebration event or education campaign, and a suggested commitment to financial investment in tree projects, education events and/or community outreach.
"Tree Campus Healthcare will shine a light on healthcare facilities leading the way to advance human health and wellness through trees," said Dan Lambe, president, Arbor Day Foundation. "The program seeks to help raise awareness about the importance of trees — not only for the environmental benefits they provide but also for the pivotal role they can play in the global future of health."
For more information or to apply, please visit www.treecampushealthcare.org. This program is made possible through financial support from professional partner Davey Tree and the collaboration of the Professional Grounds Management Society, Practice Greenhealth and the USDA Forest Service. Applications for facilities wishing to receive Tree Campus Healthcare recognition will be accepted through December 31, 2019.
 About the Arbor Day Foundation
Founded in 1972, the Arbor Day Foundation has grown to become the largest nonprofit membership organization dedicated to planting trees, with more than one million members, supporters and valued partners. Since 1972, more than 300 million Arbor Day Foundation trees have been planted in neighborhoods, communities, cities and forests throughout the world. Our vision is to help others understand and use trees as a solution to many of the global issues we face today, including air quality, water quality, climate change, deforestation, poverty and hunger.

As one of the world's largest operating conservation foundations, the Arbor Day Foundation, through its members, partners and programs, educates and engages stakeholders and communities across the globe to involve themselves in its mission of planting, nurturing and celebrating trees. More information is available at arborday.org.
About The Davey Tree Expert Company 
With more than 10,500 employees throughout North America, The Davey Tree Expert Company provides solutions for residential, utility, commercial and government clients. Rooted in research, the company's vision is to achieve balance among people, progress and the environment. Tree experts since 1880, Davey provides diversified tree services, grounds maintenance and environmental services. Celebrating 40 years of employee ownership, Davey is one of the largest employee-owned companies in the U.S. and is headquartered in Kent, Ohio. Want to join us? Discover your Davey career, and apply today.