Posted: October 24, 2019
In this Consumers Advocate article, Davey's A.D. Ali tells readers about the importance of properly maintaining the trees on their property and how that can lead to a greater return.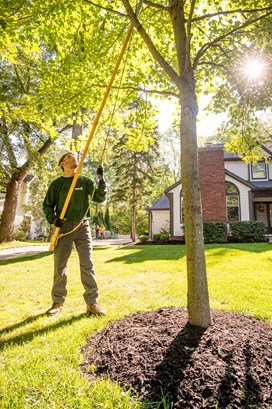 Since gutters mainly get clogged from the debris shed by nearby trees, homeowners may be compelled to cut them down or trim them excessively. However, before you butcher your trees, consider consulting an arborist. We talked to an expert over at the Davey Tree Expert Company and got some insight into the importance of having trees around your home and how they should be properly cared for.
A.D. Ali is the manager of technical services for the Davey Institute. To read the rest of the article, click here.