In this Garden & Gun article, Dan Herms, vice president of research and development at the Davey Institute, talks about changing plant hardiness zones.
Posted: March 21, 2023
As hardiness zones shift and temperatures warm unevenly, choose the right plants and help them thrive.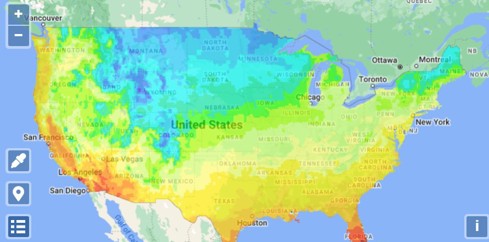 Gardening is a win-some, lose-some game in the best of times, but these days Mother Nature is more like a mother bear who has been crossed one too many times. Right now in Atlanta, where I live, a string of sub-freezing nights is roughing up the tender dogwood blossoms ushered in by a temperate February. (The phrase "dogwood winter" describes an unseasonable cold snap in mid- to late spring, but what do you call it when the flowers appear a month early?) Last summer, you'd have forgiven my neighbors and me for entertaining citrus- and bromeliad-studded daydreams as we bushwhacked our way through steaming backyard jungles. Then along came a Christmas deep freeze to burst our water pipes and visions of Meyer lemons. 
To read Dan's comments, click here.