In this USA Today article, Lou Meyer, business developer for Davey's mid-Atlantic region shares the pros and cons of not raking your leaves.
Posted: October 13, 2023
Autumn is upon us, and for many regions around the country, that means the leaves are changing color and falling off the trees and into the yard. But this fall, think twice before you spend a Saturday raking leaves.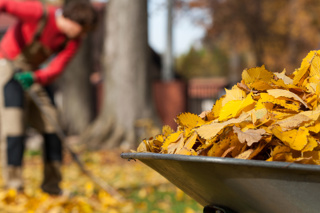 If done correctly, there are environmental benefits to leaving your leaves on the ground to decompose instead of raking and bagging them, experts say, that can not only help your trees and other plants, but also the animals living in your yard.
Of course, the choice whether or not to leave the leaves is ultimately up to you. Here's what to know before you pick up a rake this season.
To read Lou's advice, click here.