Posted: April 16, 2020
In this Associa blog post, Davey Tree advocates for greater awareness and benefits of trees in urban areas as Earth Day 2020 approaches.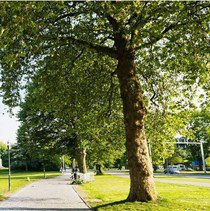 In the 1950s, many Americans began leaving cities in favor of sprawling out in the suburbs. Even though the commute would be longer, the suburbs came with a perceived shift in additional space, safety, and less expensive real estate.
Today, however, Americans are ditching the suburbs to live more sustainable city lives. More than 50 percent of the world's population lives in cities. By 2050, that number is expected to rise to 70 percent.
Cities that emphasize green space, ride-sharing programs, bike lanes, and community engagement attract a diverse group of residents and enhance biodiversity.
To read more, click here.