Posted: September 01, 2020
In this Daily Herald article, Matt Schaefer of Davey's Barrington office in Illinois talks do's and don'ts of pruning your own trees. Hint: Hire a professional for those tough jobs.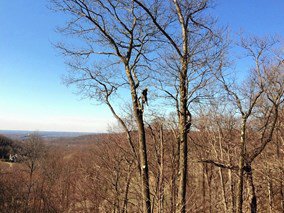 Summer storms inevitably bring damage to home landscapes and trees. Some trees are complete losses, but those with minimal damage can sometimes be repaired.
According to Matt Schaefer, district manager of Davey Tree in Barrington, damaged trees - especially large ones - can be dangerous for the homeowner to attempt to prune and clean up.
"Homeowners can attempt small tree repair, but certified arborists are best suited to handle larger jobs," Schaefer said.
To read more click here.