In this Detroit News article, Rob Brinker from Davey's Northeast Detroit office, and Josh Leo from Davey's North Detroit office talk about zombie trees.  
Posted: November 03, 2022
Rob Brinker, a Detroit arborist from The Davey Tree Expert Company, says this year in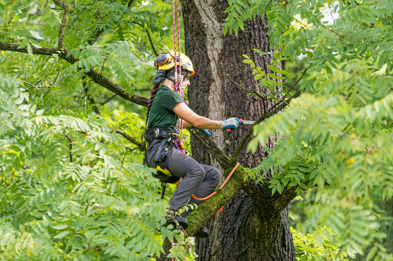 particular he is seeing what he calls zombie trees – trees that look alive but are dying from the inside out. A tree may look fine to the untrained eye but has underlying issues that make the tree at risk for failure. And the continuous wacky weather of 2022 has exacerbated this condition.  
To read Rob and Josh's comments, click here.