Posted: July 07, 2021
In this WCHS ABC 8 article, Ed Legge from Davey's Charleston, West Virginia, office talks about how to prevent damage to your trees and property before those summer storms hit.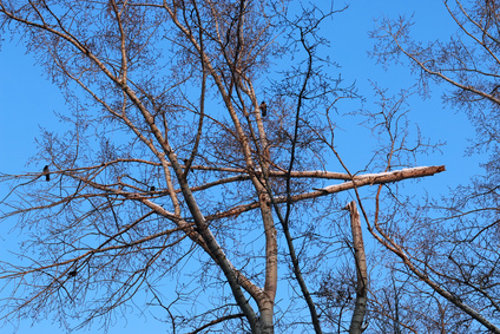 CHARLESTON, W.Va. (WCHS) — Summers storms have just begun, and have already broken and damaged many trees.
It is important to check trees that are near your home before storms hit as a preventative measure, as it is easier to prevent tree damage than it is to fix the damage that occurs.
The Davey Tree Expert Company arborist Ed Legge explained the importance behind looking to see if any of your trees do not look healthy.
"Inspect prior to the storm," he said. "Look at your trees, locate the weak trees, the hollow trees, and damage trees and get those taken care of before the winds get there."
To continue reading Ed's advice on how to spot weak trees, click here.