Posted: July 10, 2019
In this WTOP article, Lou Meyer of Davey's Chesapeake office talks about the potential impacts standing water can have on a tree and its root system.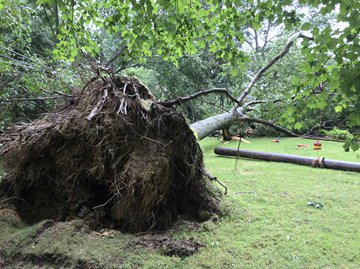 Standing water can damage or drown tree roots after about a week, warns an arborist from Chesapeake Bay, Maryland.
"Trees breathe through their roots, like you and I breathe through our lungs," said Lou Meyer, assistant district manager of the Davey Tree Expert Company. "A full week of standing water — that's when you need to get really concerned."
To read more, click here.