In this Channel 11 News article, Luke Werner from Davey's North Pittsburgh office shares information about the fungus causing oak wilt disease.
Posted: November 16, 2023
An invasive fungus is wreaking havoc on local oak trees. Oak wilt disease is fast-moving, killing some trees in less than a year.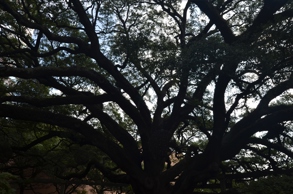 Local experts showed Channel 11′s Lisa Sylvester what to watch out for and how you can save your own trees.
Beetles are attracted to the sap of an oak tree and can infect oaks with the fungal disease.
After a tree is infected, oak wilt can quickly spread to nearby oak trees, through its root system.
"Once a tree dies on your property you want to hurry up and remove it," Luke Werner with Davey Tree Expert Company explained.
To read Luke's information, click here.
For more information, contact the North Pittsburgh Davey office.