Posted: November 04, 2021
In this BestLife article on Yahoo, Davey's Matt Petty, Couri Leuschner and Jason Reitter are all mentioned talking about zombie trees' effects across the country.
We don't like to think about it, but our yards are full of things that can harm us. Maybe it's a snake hiding alongside your garden hose, or a venomous spider just waiting to bite. But it could also be something as unassuming as a tree. Over the past year, a number of experts have issued warnings about one kind of tree in particular, which could be a serious potential danger to you or someone else.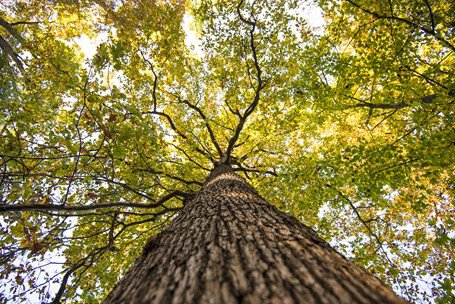 Recently, experts have been warning people to watch out for trees that may look alive, but are actually decaying or dying on the inside. These aptly named "zombie" trees could become dangerous to both you and your property, as their weakened state may cause them to fall unexpectedly.
"They're trees that are dead and just don't know it yet," Matt Petty, an arborist who works with the Davey Tree Expert Company, told the Houston Chronicle. "They're in decline with crippling health or safety issues that are not visible to the untrained eye."
To continue reading what our other Davey arborist have to say, click here.