In this Patch.com article, Jim Wickes from Davey's Rockland office talks about the spotted lanternfly.
Posted: April 06, 2023
April's here, and arborist Jim Wickes is bracing for infestations of the spotted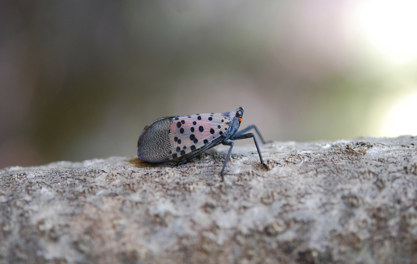 lanternfly, the latest invasive bug species to wreak havoc on trees and other plants in New York.  
This one could also seriously curtail your enjoyment of the outdoors this summer, he warned. Mature lanternflies secrete so much "honeydew" as they feed that it attracts wasps, ants and bees. It builds up and promotes the growth of smelly, sooty mold that can cover not only forest understories but your shrubs, garden, cars and deck.  
To read Jim's comments, click here.