Posted: January 12, 2022
In this SharonLeesTable's article, Lou Meyer, business developer for Davey's mid-Atlantic region, shares advice on what to do after a snowstorm to help protect your trees. 
Imagine our surprise when, following a New Year weekend with temperatures in the mid 60's, we woke Monday morning to 10 inches of snow and temperatures dropping into the teens.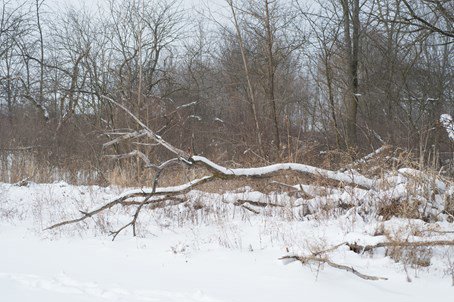 Glances out the window confirmed that, for the moment, we were snowed in. Though beautiful, the heavy, wet snow bent tree branches nearly to the ground and the winds were creating drifts. Snowplows were absent from many Severna Park communities and there were scattered power failures. However, neighbors soon popped out of their houses to dig out their cars and clear driveways while their children found the nearest hill to sled down or snowdrift to make snow angels in.
Outdoors, there was damage to deal with in the aftermath of the storm. Everywhere one looked, there were broken branches and fallen trees.
According to Lou Meyer at The Davey Tree Expert Company, after a snowstorm, cleaning up downed branches can help you evaluate the damage to your trees and help the landscape recover. Branches can be resting on valuable landscape plants and shrubs and putting pressure on them as the snow melts, potentially causing damage.  They are also tripping hazards.  Meyer warns those cleaning up to make sure there are no downed power lines or trees leaning on power lines.
To continue reading Lou's advice, click here.