In this Washington Post article, Dan Lambe, CEO of the Arbor Day Foundation, talks about changing plant hardiness zones and the hardiness zone map created in partnership with Davey.  
Posted: April 27, 2023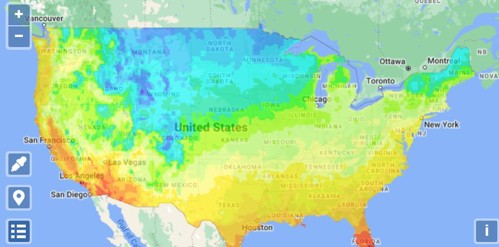 By the end of the century, Alabama cherry trees might find themselves unwelcome in Montgomery, replaced by blue jacarandas, now native to Latin America. In Washington, D.C., cabbage palmettos – the state tree of Florida and South Carolina – could thrive, while Fraser firs – popular as Christmas trees – could die out.  
As greenhouse gas emissions nudge temperatures higher, trees' growing ranges are shifting northward, projections from the U.S. Forest Service show. Trees near the southern edge of their geographic ranges – what scientists refer to as "plant hardiness zones" - will be left behind, while northern latitudes will welcome new species from the south.  
To read Dan's comments, click here.