On page 5 of this edition of The North Shore Weekend, David Horvath from Davey's Lake Bluff office, explains how arborists are like doctors for trees and how they care for trees. 
Posted: July 03, 2023
There's no definitive answer to the age-old question, "If a tree falls in the forest, and no one is around to hear it, does it make a sound?"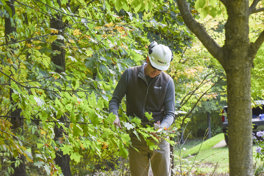 If a tree falls on the North Shore, especially if it's in our front or back yard, there's a very good chance we'll both hear and see it. No one wants that feeling, as a homeowner, of losing a tree, which we may have come to view over time as a kind of natural friend.
Read what David has to say, go to page five here.