Posted: April 01, 2021
In this Living The Country Life Radio episode, technical advisor Chris Fields Johnson talks about how flushing salt from the soil can help protect your trees from salt damage.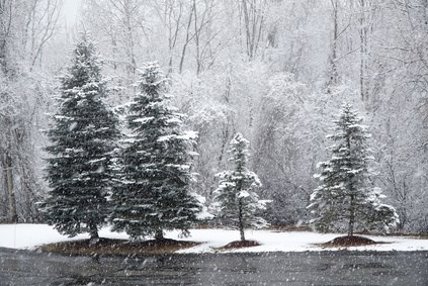 Salt used as a de-icer in winter is really hard on plants. Trees may show some scorching in their leaves or needles, and the tips will start to turn brown. When salt-laden snow piles up near a tree, salt seeps into the soil, drying out the tree's roots. You might see bark discoloration, or canopy dieback. If left for too long, it can actually kill them.
Chris Fields-Johnson is a tech advisor for The Davey Tree Expert Company. He says trees can spring back if you flush the salt out of the soil with fresh, clean water as soon as you can.
To read more of Chris' advice, click here.