Posted: January 14, 2020
In this Garden SMART article, Andy Shaffran, district manager of Davey's North Detroit office, discusses five ways to create a healthy landscape and to cultivate fresh ideas for the 2020 gardening season.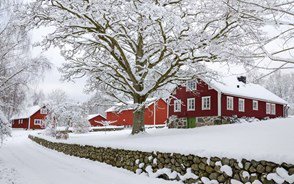 Gardeners are a reflective group, always looking back to see what worked and more importantly, what didn't. And like most people at the start of a new year, gardeners are thinking about ways to improve upon last year with resolutions.
"Laying the groundwork for a healthy landscape is the key to success for those garden resolutions," says Andy Shaffran, manager of North Detroit's Davey Tree.
To read more, click here.