Posted: July 01, 2019
In this Record-Courier story, Scott Heim of Davey's Akron office explains how storms impact his office and its ability to provide services to their customers in a timely manner.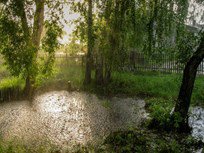 Although farmers have been exceptionally hard hit by recent flooding rains in the area, they are not alone. 
Other businesses, also dependent on weather, have been experiencing challenges as well, though none perhaps as severe as farmers like Pam Danner of Streetsboro.
To read more, click here.