Posted: August 18, 2020
In this London Free Press article, Tim Holley of Davey's London office in Ontario, Canada, talks extreme heat causing leaves to fall early this year.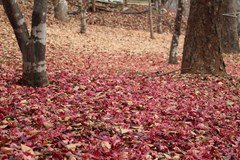 It's the height of summer, but for some it looks more like autumn than August.
While temperatures this year may make if feel like high summer, crispy falling leaves are making it look more like fall in the London area . One expert says extreme temperatures have affected several types of trees.
"It's pretty simple, it's just the weather conditions — hot, dry weather," said Tim Holley, an arborist with Davey Tree Expert Service. "The humidity is a contributor and that in turn will cause leaf funguses that show up on the trees."
To read more, click here.