In this Colorado Real Estate Journal, Steve Schopp from Davey's North Denver office, shares information about the emerald ash borer including symptoms to look out for and how you can help your tree.
Posted: August 07, 2023
Emerald ash borer is slowly but surely making its way through Colorado, more recently being spotted in at least one tree in Littleton. This tree-terrorizing invasive pests have the potential to ruin metro Denver's landscape.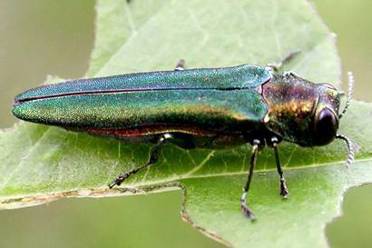 The major issue when it comes to emerald ash borer is that the species has no natural predators in the United States. Ash trees have been heavily planted for the last 40 years, so there is plenty of food supply and nothing to slow this pest down other than preventative measures from local arborists. If treatment and preventative steps aren't done in time, one in five trees can be affected and potentially killed by these non-native beetles.
To read more of Steve's information, click here.
For more information, contact the North Denver Davey office.