Posted: November 09, 2021
In this The Bradenton Times article, Ben Wasielewski from Davey's Orlando office talks about how to spot maple decline in your trees and how to keep them healthy.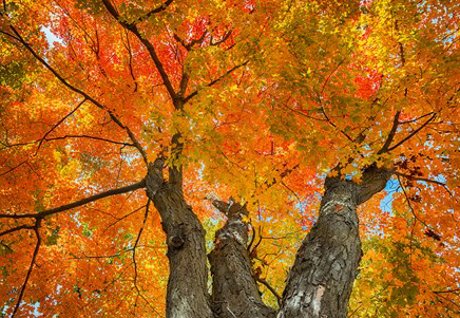 Vibrant red, orange, and gold leaves are one of the best parts of fall, especially from the beautiful red maple and the popular Florida Maple. But if the tree branches are breaking and dying, its leaves are smaller or fewer than usual or the tree is showing signs of early fall color, the tree could be suffering from maple decline.
"Stressed trees often exhibit early leaf color or leaf drop," says Ben Wasielewski, an ISA Certified Arborist® at Davey Tree in Orlando. "If you see this in your own backyard, your trees may be asking for help."
Maple decline is a gradual weakening due to a shortage of resources or the cumulative effect of multiple stress factors ending in a tree that is susceptible to diseases. After a prolonged period of stress, secondary diseases like cankers and root rot will attack the tree and eventually kill it.
To read more about the signs of maple decline and how to keep your trees healthy, click here.