Posted: March 16, 2023
Kent, Ohio – Davey Resource Group (DRG), a subsidiary of The Davey Tree Expert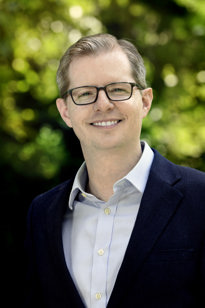 Company, is proud to announce the promotion of Rob Toney to vice president, DRG Pacific Services, LLC.  
"Rob has vast experience in DRG, and that knowledge will be essential in his new role," said Jack McCabe, vice president and general manager, DRG, utility vegetation management (UVM). "During Rob's time with us, he has been instrumental in creating value for our clients and success for the company. We are looking forward to Pacific Services' continuing growth under Rob." 
Toney joined DRG in 2007 as a consulting utility forester on the Pacific Gas and Electric (PG&E) Central Coast pre-inspection project. He was promoted to regional operations manager, DRG, UVM, Pacific region in 2018 and director, PG&E operations, DRG in 2021.  
Toney is a member of the Davey President's Council, a rotating team of managers that meet semiannually for management development and to share ideas to improve the company. He is also an International Society of Arboriculture (ISA) Certified Arborist® and Utility Specialist®. Toney earned a bachelor's degree in business administration from Washington State University and an associate degree in environmental horticulture from Cabrillo College. 
Davey Resource Group is a subsidiary of The Davey Tree Expert Company.  Established in 1880 and headquartered in Kent, Ohio, The Davey Tree Expert Company provides research-driven tree services, grounds maintenance and environmental consulting for residential, utility, commercial and environmental partners in the U.S. and Canada. Davey Tree is the eighth largest employee-owned company in the U.S. with over 11,000 employees. Become part of the Davey legacy and apply today.