Posted: May 18, 2020
Kent, Ohio – The Davey Tree Expert Company announced today that it has decided to partner with Certified Employee-Owned (Certified EO), the leading certification program for employee-owned companies in America.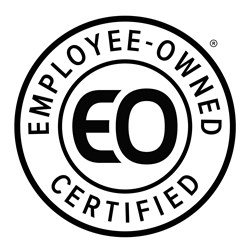 "As one of the oldest employee-owned companies in North America, Davey Tree is excited to partner with Certified EO," said Pat Covey, Davey's chairman, president and CEO. "Employee ownership is a big part of our culture, and we're anxious to begin working with Certified EO and their members to bring more attention to the benefits of employee ownership."
To become a member of Certified EO, companies must pass a rigorous certification process to demonstrate that their employees own at least 30 percent of the business (exclusive of company founders), access to ownership is open to every employee, and the concentration of ownership is limited. Fewer than 1 in 200 American companies are eligible to join Certified EO.
"We're thrilled to have Davey Tree as our newest member," said Thomas Dudley, CEO and Co-founder of Certified EO. "We're very aligned on values and recognize that employee ownership is good for workers, good for business, and good for communities. As an employee-owned company, Davey Tree is a pillar of their community and at the forefront of creating an economy that works for everyone."
The Davey company had been established, owned and managed by the Davey family almost entirely since its founding in 1880, but in the late 1970s the family decided to sell the company. Almost immediately, an employee-ownership committee was created and met with the family to explore the possibility of the employees purchasing the company.
On March 15, 1979, a financial commitment was made by 114 employees who participated in a direct purchase of stock. To make the acquisition possible, the company redeemed thousands of shares of stock but reserved some to be sold to the newly created Davey Employee Stock Ownership Plan (ESOP). More than 400 employees participated in the initial ESOP, and these combined efforts are what made the employee acquisition a reality 40 years ago.
Today, Davey is one of the oldest and the 9th-largest employee-owned company in the United States, according to the National Center for Employee Ownership. Since 1979, the company's revenues have grown from roughly $60 million to more than $1 billion, and the number of employees has gone from 2,800 to over 10,500. Additionally, the market value of the company's shares increased from more than $7 million to over half a billion today. Covey said much of the growth is due to Davey's employee-owners' passion for providing solutions that exceed client expectations.
"Employee-ownership has focused and united our teams throughout North America," said Covey. "It has proven to be glue that binds us together during difficult times, and it is core to all of our successes. It is who we are."
About Davey Tree
The Davey Tree Expert Company provides research-driven tree services, grounds maintenance and environmental solutions for residential, utility, commercial and environmental partners across North America. As one of the largest employee-owned companies in the U.S., Davey has been dedicated to creating and delivering sustainable solutions for 140 years. Become part of the Davey legacy and apply today.
About Certified Employee-Owned (Certified EO)
Certified EO exists to create an employee-owned economy. Their certification program is combining the reach of employee-owned companies to create national recognition for this new approach to business. Certified EO works directly with members to help them make their employee ownership more visible to their workers, their clients, and their communities. Certified EO was founded in 2017 by Thomas Dudley and Kramer Sharp. The current membership includes over 175 companies and more than 120,000 employee-owners. To learn more about Certified EO, please visit www.certifiedeo.com.