Posted: September 30, 2021
Kent, Ohio – The Davey Tree Expert Company is proud to announce the promotion of Rob Toney to director, Pacific Gas and Electric (PG&E) operations, Davey Resource Group (DRG).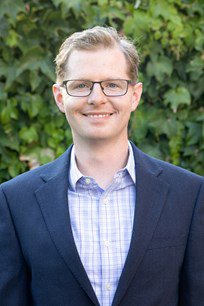 "Rob has demonstrated his commitment to creating value for our clients, success of his teammates and growth of the company through his various roles and responsibilities the past 14 years," said Jack McCabe, vice president and general manager, DRG, utility vegetation management. "He has developed a strong team of managers who maintain a laser focus on our client, and this new role will only help him to expand upon this goal."
Toney first joined DRG in 2007 as a consulting utility forester on the PG&E Central Coast pre-inspection project. Since then, he has held various positions where he's taken on a range of advancing assignments and new responsibilities that have helped the company to grow. In 2018, Toney was promoted to regional operations manager, DRG, Utility Vegetation Management, Pacific region.
Toney is an International Society of Arboriculture (ISA) Certified Arborist® and Utility Specialist®, holds a bachelor's degree in business administration from Washington State University and an associate degree in environmental horticulture from Cabrillo College.
Davey Resource Group is a subsidiary of The Davey Tree Expert Company. The Davey Tree Expert Company provides research-driven tree services, grounds maintenance and environmental solutions for residential, utility, commercial and environmental partners across North America. As one of the largest employee-owned companies in the U.S., Davey has been dedicated to creating and delivering sustainable solutions for 140 years. Become part of the Davey legacy and apply today.