Posted: July 29, 2020
Kent, Ohio – The Davey Tree Expert Company is proud to announce the appointment of Amber Krebbers to operations manager, Western region, for Davey Resource Group (DRG) Environmental Consulting services.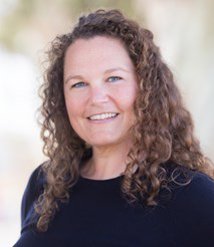 Krebbers will work closely with area managers from across Davey's service lines in the Western region, including DRG, Residential/Commercial services and Western utilities, as well as Davey's National Business Development Team, to support the sustainable growth and diversification of Davey's services throughout California and parts of Washington state.
"It's a pleasure bringing Amber back to Davey. With her recent experience managing environmental consulting and landscape restoration projects for utilities in California, Amber positions us to grow those services to other clients and markets. She brings not only technical knowledge and expertise to our team, but also outstanding communication and leadership skills," said Karen Wise, vice president, DRG Environmental Consulting. "I look forward to seeing the growth and expansion of services Davey offers across the West coast."
Krebbers first joined DRG in 2006 as a utility consulting forester performing pre-inspections of electric distribution facilities in California. She went on to assist with electric transmission projects in Texas and California, and a large street tree inventory in Hawaii. In 2009, she was promoted to project coordinator, and in 2013 she started a new DRG initiative providing vegetation management solutions to natural gas utility providers.
Krebbers most recently served as the area manager for the DRG natural resource management team, where she provided business and technical leadership for natural resource projects, biological services, and traditional forestry.
Krebbers received a bachelor's degree in horticulture from California Polytechnic State University. She is an International Society of Arboriculture (ISA) Certified Arborist®, ISA Certified Utility Specialist®, and a Certified Landscape Technician by the National Association of Landscape Professionals.
The Davey Tree Expert Company provides research-driven tree services, grounds maintenance and environmental solutions for residential, utility, commercial and environmental partners across North America. As one of the largest employee-owned companies in the U.S., Davey has been dedicated to creating and delivering sustainable solutions for 140 years. Become part of the Davey legacy and apply today