Posted: March 03, 2021
Kent, Ohio – The Davey Tree Expert Company is proud to announce the promotion of Chuck Shouse to market manager, Texas operations, Residential/Commercial (R/C) services.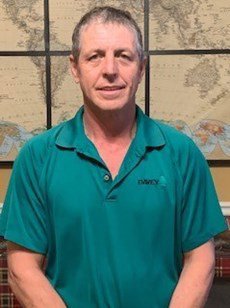 "Chuck has taken each day as an opportunity to not only learn something new for himself, but to teach something new to his teammates, which is the quality of a great leader," said Andy Ferguson, vice president, Western R/C services. "Chuck is devoted to his team and clients and treats both with respect and appreciation, which has led him and will continue to lead his team to success."
Shouse joined Davey in 1993 as a trimmer trainee at the Kansas City R/C office. From 1993 to 1999 he held various foreman positions at the Kansas City and South Chicago R/C offices before being promoted in 1999 to sales trainee for the South Chicago R/C office. In 2001, Shouse was promoted to assistant district manager of the same office. In 2007, he was promoted to district manager of the Milwaukee R/C office and then in 2017 transferred to the East San Antonio R/C office.
Shouse is an International Society of Arboriculture (ISA) Certified Arborist®. In 1997, he graduated from the Davey Institute of Tree Sciences (D.I.T.S.), which is Davey's flagship training program in biological sciences, safety, tree and plant care and management techniques. Shouse holds qualifications in Texas for Oak Wilt, as well as Aerial Rescue and Electrical Hazards from the Tree Care Industry Association (TCIA).
The Davey Tree Expert Company provides research-driven tree services, grounds maintenance and environmental consulting for residential, utility, commercial and environmental partners in the U.S. and Canada. Established in 1880 and headquartered in Kent, Ohio, Davey Tree is in the top 10 largest employee-owned companies in the U.S. and has more than 10,000 employees who are driven to create and deliver sustainable solutions. Discover your Davey career and apply today.