Posted: February 06, 2020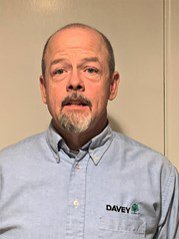 Kent, Ohio – The Davey Tree Expert Company is proud to announce the promotion of Kevin Marks to market manager, South Central operating group, Residential/Commercial (R/C) services.
In his new role, Marks will continue to report to Andy Ferguson, vice president, Western R/C operations, and will be responsible for Davey's Colorado and Nebraska offices.
"Kevin encourages himself and his team to perform at the highest level of safety and professionalism every day," said Jed Day, vice president and general manager, Western operations U.S. R/C services. "With 25 years of excellence at Davey, he is a respected leader that engages with clients to exceed their needs. I look forward to the continued growth he will bring to Davey's Western offices and the success he will have with our clients."
Marks started his career with Davey as a plant health care technician in 1995 with the acquisition of Wilhelm Tree & Lawn Care in Denver. In 1998 he was promoted to sales and service coordinator at the East Denver R/C office. Marks was promoted to sales arborist in the Boulder R/C office in 2005 and then assistant district manager in 2012. Marks was named district manager of the North Denver R/C office in 2015.
Marks is an International Society of Arboriculture Certified Master Arborist®, a Tree Care Industry Association (TCIA) Certified Treecare Safety Professional, and a Certified Landscape Technician and Nursery Professional.
He holds a Colorado Pesticide Applicator License and is certified in ornamental, forest, right-of-way, rangeland, aquatics and turf applications. Marks was appointed to the Colorado Pesticide Advisory Committee by the Colorado Department of Agriculture and has served as business chairman for TCIA and the Colorado Workforce Development Council.
The Davey Tree Expert Company provides research-driven tree services, grounds maintenance and environmental solutions for residential, utility, commercial and environmental partners across North America. As one of the largest employee-owned companies in the U.S., and headquartered in Kent, Ohio, since 1880, Davey is dedicated to creating and delivering sustainable solutions. Become part of the Davey legacy and apply today.