Posted: April 09, 2019
Kent, Ohio – The Davey Tree Expert Company is proud to announce the promotion of Eric Countryman to district manager, East Pittsburgh Residential/Commercial (R/C) office.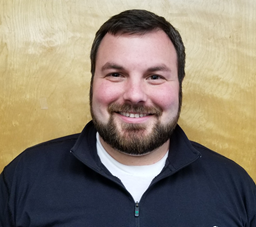 "Eric has a strong resume and a history with many great operations and managers that will serve him well in his new role," said Jeff Crites, operations manager, Great Lakes East R/C region. "I'm confident that he will continue to serve Davey and his clients at the highest standard of excellence."
Countryman started his career at Davey in 2005 as a summer intern with the Davey Resource Group. He has worked in several Davey Residential/Commercial offices. In 2014, Countryman transferred to the East Pittsburgh R/C office.
Countryman will also be an occasional guest on KDKA's "Organic Gardeners" Sunday morning show as part of the Davey team of tree experts.
Countryman is a 2009 graduate of the Davey Institute of Tree Sciences (D.I.T.S.), which is Davey's flagship training program in biological sciences, safety, tree and plant care and management techniques. He is an International Society of Arboriculture Certified Arborist®. He holds a bachelor's degree in biology from Case Western Reserve University.
With nearly 9,500 employees throughout North America, The Davey Tree Expert Company provides solutions for residential, utility, commercial and government clients. Rooted in research, the company's vision is to achieve balance among people, progress and the environment. Tree experts since 1880, Davey provides diversified tree services, grounds maintenance and environmental services. Celebrating 40 years of employee ownership, Davey is one of the largest employee-owned companies in the U.S. and is headquartered in Kent, Ohio. Want to join us? Discover your Davey career, and apply today.