Posted: April 06, 2022
Kent, Ohio – The Davey Tree Expert Company is proud to announce the promotion of Sean Barlette to market manager, Mid-Central operations, Residential/Commercial (R/C) services.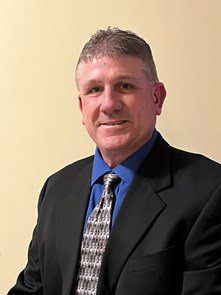 "Sean has built a very successful team dedicated to safety, quality and efficiencies," said Jim Houston, vice president and general manager, Eastern R/C operations. "Sean's 30 years of operational experience and strong leadership skills will be a great asset to the rapidly growing Mid-Central market."
Barlette joined Davey in 1991 as a landscaper at the Akron office. After holding the positions of landscape crew leader, plant health care (PHC) technician and tree surgery crew leader, he was promoted in 1999 to sales arborist for the Akron office. In 2013, Barlette was promoted to district manager of the newly formed Northwest Detroit office.
Barlette is an International Society of Arboriculture (ISA) Certified Arborist® and a 1997 graduate of the Davey Institute of Tree Sciences (D.I.T.S.), which is Davey's flagship training program in biological sciences, safety, tree and plant care and management techniques. 
The Davey Tree Expert Company, established in 1880 and headquartered in Kent, Ohio, provides research-driven tree services, grounds maintenance and environmental consulting for residential, utility, commercial and environmental partners in the U.S. and Canada. With 11,000 employees, Davey Tree is the eighth largest employee-owned company in the U.S. Visit www.davey.com to learn more about Davey Tree and discover your next career opportunity.