Posted: May 06, 2021
Kent, Ohio – The Davey Tree Expert Company is proud to announce the promotion of Larry Evans to executive vice president and general manager of the Davey Tree Surgery Company, a subsidiary of Davey Tree.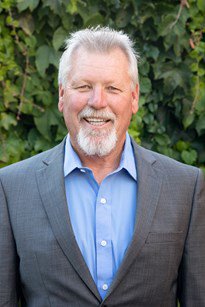 "Larry's impact on the Surgery Company over his entire career, but particularly over the past four years, cannot be overstated," said Pat Covey, chairman, president & CEO of Davey Tree. "Larry's relentless drive and work ethic have led him and his team to many successes for the company and our clients in the western United States."
Evans started his career at Davey in 1980 as a groundsperson and moved through the ranks of climber, foreman, district foreman and area supervisor in his first 10 years. In 1997, he was promoted to account manager and in 2003 to operations manager. In 2006, Evans was named vice president and in 2012 was promoted to senior vice president. His most recent promotion was in 2017 to vice president and general manager of the Davey Tree Surgery Company.
Evans is an International Society of Arboriculture (ISA) Certified Arborist Utility Specialist and past member of Davey's President's Council, which brainstorms and researches new ideas related to the company's operations and presents them to management for review and consideration for implementation. He was also a recipient of Davey's Outstanding Manager Award in 2004.
The Davey Tree Expert Company provides research-driven tree services, grounds maintenance and environmental consulting for residential, utility, commercial and environmental partners in the U.S. and Canada. Established in 1880 and headquartered in Kent, Ohio, Davey Tree is in the top 10 largest employee-owned companies in the U.S. and has more than 10,000 employees who are driven to create and deliver sustainable solutions. Discover your Davey career and apply today.