Posted: May 06, 2019
Kent, Ohio – The Davey Tree Expert Company is proud to announce the appointment of Alex Julius to employee development and safety training specialist, Davey Institute.
With her wide array of skills, she will be working with the Davey Institute, corporate recruiting and employee development and the safety department. In her new role, Julius will develop and support educational and safety training.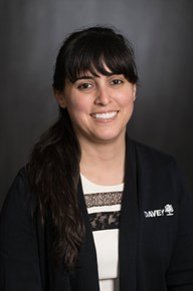 "Alex is a unique talent, so her workplan reflects Davey's commitment to cross-divisional and cross-departmental collaboration," said Greg Ina, executive vice president, Davey Institute and Employee Development. "Having her here helps us extend our investment in our workforce by improving safety programming, employee development and leadership training, while also contributing to the broader green industry."
In her previous role, Julius was the industry education manager for the International Society of Arboriculture (ISA) and led a team that developed educational programming, conference programming, workshops, symposia, and instructor-led training.
Julius also worked in private industry, is an accomplished competitive climber and has been on staff at prominent arboreta and botanic gardens. Julius has authored dozens of articles and professional presentations all geared toward safe work practices and career development of tree care professionals. Additionally, she has coordinated tree climbing championships.
Julius holds a master's degree in environmental conservation with a concentration in arboriculture and urban forestry from the University of Massachusetts, Amherst, and a bachelor's degree from Smith College. She also has a graduate certificate in instructional design from the University of Wisconsin, Stout.
With nearly 9,500 employees throughout North America, The Davey Tree Expert Company provides solutions for residential, utility, commercial and government clients. Rooted in research, the company's vision is to achieve balance among people, progress and the environment. Tree experts since 1880, Davey provides diversified tree services, grounds maintenance and environmental services. Celebrating 40 years of employee ownership, Davey is one of the largest employee-owned companies in the U.S. and is headquartered in Kent, Ohio. Want to join us? Discover your Davey career, and apply today.