Posted: June 21, 2021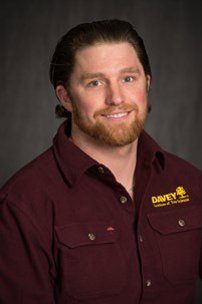 Kent, Ohio – The Davey Tree Expert Company of Canada is proud to announce the promotion of David Williams to district manager of the Kitchener Residential/Commercial (R/C) services office in Ontario. 
"David has gained a wealth of experience during his time at Davey that will make him very successful in his new role," said John Arico, operations vice president, R/C services. "His hard-working attitude and quality client experience will continue to benefit his office and clients."
Williams started his career at Davey in 2008 as a seasonal employee at the Mississauga R/C office. In 2013, he became a permanent employee as a groundsperson, followed by promotions of climber, foreman, sales arborist and assistant district manager.
In 2016, Williams graduated from the Davey Institute of Tree Sciences (D.I.T.S.), which is Davey's flagship training program in biological sciences, safety, tree and plant care and management techniques. He is an International Society of Arboriculture (ISA) Certified Arborist® and Certified Arborist Utility Specialist®. Williams also holds a Landscape Exterminators License from the Ontario Ministry of the Environment.
The Davey Tree Expert Company provides research-driven tree services, grounds maintenance and environmental solutions for residential, utility, commercial and environmental partners across North America. As one of the largest employee-owned companies in North America, with Canadian headquarters in Ancaster, Ontario, for more than 90 years, Davey is dedicated to creating and delivering sustainable solutions. Become part of the Davey legacy and apply today.