Posted: January 27, 2021
Kent, Ohio – The Davey Tree Expert Company is proud to announce the appointment of Thomas Whitney, Ph.D., to technical advisor within the Davey Institute.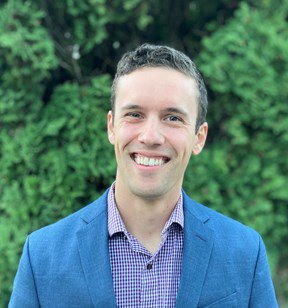 In his new role, Whitney will work with Davey's offices in the Pacific Northwest and Western Canada. His work will focus not only on Residential and Commercial (R/C) offices but will also actively address needs of other service lines.
"Thomas has a great deal of knowledge in the green industry and will be more than able to provide science-based solutions for Davey clients and shareholders," said A.D. Ali, manager of technical services, Davey Institute. "I look forward to seeing the value he creates for our service lines."
Whitney holds a bachelor's degree in biology from Gonzaga University, a master's degree in entomology from the University of Kentucky and a Ph.D. in forestry and natural resources from the University of Georgia. His research focused on a major scale insect pest affecting eastern white pines in Southern Appalachia.
Whitney has published actively both in scientific journals and trade magazines. He earned numerous awards and recognitions including the Roger F. Anderson Award for outstanding graduate student in forest entomology and the National Science Foundation Graduate Research Fellowship.
The Davey Tree Expert Company provides research-driven tree services, ground maintenance and environmental consulting for residential, utility, commercial and environmental partners in the U.S. and Canada. Established in 1880 and headquartered in Kent, Ohio, Davey Tree is in the top 10 largest employee-owned companies in the U.S. and has more than 10,000 employees who are driven to create and deliver sustainable solutions. Discover your Davey career and apply today.