Posted: April 21, 2022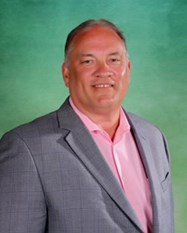 Kent, Ohio – The Davey Tree Expert Company is proud to announce the appointment of Barry Downes to the newly created role of health and safety director, utility solutions. 
"Barry has extensive safety experience and proven expertise in the utility industry in field support, domestic and international safety leadership and consulting," said Tim Walsh, corporate safety director. "His wealth of experience in the utility industry and commitment to safety will undoubtedly lead him to succeed in this role."
Downes has spent his career holding numerous positions within the utility industry. He holds a master's degree in instructional leadership from Neumann University and holds a Certified Safety Professional (CSP) certification.
The Davey Tree Expert Company, established in 1880 and headquartered in Kent, Ohio, provides research-driven tree services, grounds maintenance and environmental consulting for residential, utility, commercial and environmental partners in the U.S. and Canada. With 11,000 employees, Davey Tree is the eighth largest employee-owned company in the U.S. Visit www.davey.com to learn more about Davey Tree and discover your next career opportunity.