Posted: April 16, 2020
In this National Center for Employee Ownership (NCEO) blog post, Davey is mentioned as a leader in the fight promoting social distancing during the COVID-19 pandemic.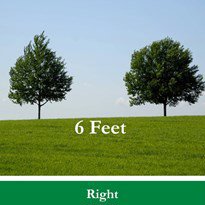 We're hearing stories from our members and the extraordinary things employee-owned companies around the nation are doing during this COVID-19 outbreak.
Recent news articles highlight what ESOP companies are doing to contribute to the fight against the coronavirus: Twin City Die Castings is shifting its production to parts for ventilators and hospital beds. NewAge Industries, which makes plastic tubing that can be used in ventilators, has been investing in capital equipment, inventory, and hiring new staff.
Davey Tree used their extensive community and business networks to promote public health safety and social distancing, as seen in the images below.
To read more, click here.