Posted: March 02, 2021
In this MarthaStewart.com article, Leonard Burkhart, technical advisor with the Davey Institute, shares advice on planting and caring for a variety of citrus trees whether you'd like to grow one indoors or plant one outside.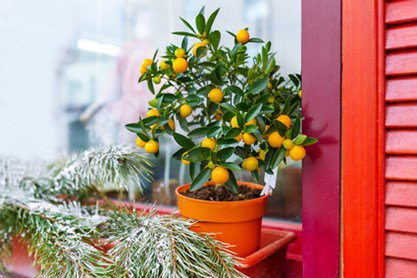 Whether used for cooking or garnishing a cocktail, citrus fruits like lemons, limes, grapefruits, and oranges are versatile kitchen staples. "They are multi-use, which is what's great about them," says Leonard Burkhart, a senior scientist at the Davey Tree Expert Company. But the grocery store or farmers' market don't have to be your only sources for these varieties. Below, Burkhart walks us through the proper conditions for growing citrus fruit trees yourself.
To read about each type of citrus tree Leonard discusses, click here.