In this Monterey Herald article, Davey Resource Group has been tapped to help improve Carmel's urban forest.
Posted: July 24, 2023
CARMEL – Forest Theater, Forge in the Forest, Forest Hill Park, Forest Lodge – Carmel is proudly known as the Monterey Peninsula's canopy enclave. But how, amid a changing climate – and recent reminders that extreme weather is not an if, but a when – can the village maintain its revered forest? That's what the city is trying to figure out, with the community's help.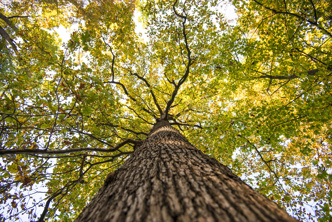 For about a year, Carmel-by-the-Sea has been working towards a new Urban Forest Management Plan. Essentially, it's a roadmap that lays out a locality's shared vision for future canopy coverage. It provides direction for how best to maintain and improve a city's urban forest – to make sure resources available today will still be around decades from now.
The last time Carmel updated its Urban Forest Management Plan was in 2001. (Before that, the town relied on a plan adopted three decades prior, in 1971.) The city is overdue for another refresh, after years of drought and severe storms made the requirements of long-term forest management different than they were in 2001.
Development of a revamped plan is well underway, kicking off in earnest at the start of the year. Much of the work so far has happened quietly among consultants and city staff, but this week, community members had the chance to hear about progress at a workshop meeting Wednesday night. The small gathering, held at Carmel's Vista Lobos community center, also doubled as the first opportunity for the public to offer initial input into the venture, an important step for a town keen on preserving its signature forest village charm.
To read about Davey Resource Group's work with Carmel, click here.