Posted: April 06, 2020
In this Katy Trail Weekly article, District Manager Brian Cox of Davey's Dallas office discusses springtime blooming of trees.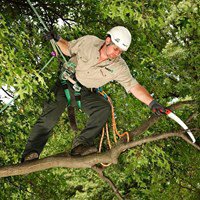 There is nothing better than seeing trees leaf out in the warm weather. Healthy, well-cared-for trees are an asset to landscapes and provide many benefits. But, when do they sport their fresh new look? And what happens if they aren't yet in bloom?

When do trees leaf out? While there is no set date for all trees to break bud, there are two ways Davey Tree Expert arborists predict when trees wake up for spring.

First, they respond to warmer days after a stretch of cold temperatures in winter. At the same time, they react to a change in light duration, when shorter nights and longer days of sun exposure spur new growth and development.
To read the full article, click here.