In this WNEWS247 article, Dan Sharp from Davey's Victoria office, shares how an upcoming bomb cyclone will impact soil and vegetation.
Posted: September 25, 2023
A large storm system is on its way to coastal British Columbia on Sunday, prompting high streamflow advisories, wind warnings and concerns for potential power outages and flooding over the next few days.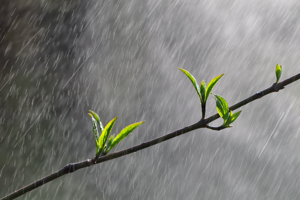 A bomb cyclone — a low pressure system that brings rain and powerful winds — is expected to hit off shore, close to Vancouver Island and pick up through Sunday afternoon, according to Environment Canada.
Environment Canada forecasts more than 50 millimetres of rain will hit western parts of Vancouver Island by Tuesday, while Metro Vancouver and other parts of the southern coast will get closer to 30 millimetres.
To read Dan's information, click here.
For more information, contact the Victoria Davey office.