In this Landscape Management article, Chris Bast, vice president and treasurer, Molly Senter, director of property, and Dan Herms, vice president of research and development for the Davey Institute, talk about Davey's third-wing addition to its corporate headquarters.  
Posted: November 28, 2022
The Davey Tree Expert Company debuted a new third-wing addition to its Kent, Ohio,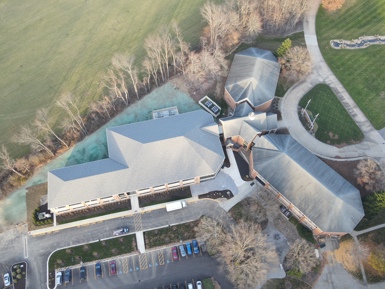 headquarters. The company gave Landscape Management a behind-the-scenes look at the 38,400-square-foot expansion weeks before employees make it their new home. 
Chris Bast, vice president and treasurer, said the new wing doubles the size of the company's headquarters and will bring 70 new jobs to Kent. The company currently employs 435 at its headquarters and 908 in northeast Ohio. 
The company said its next project is a renovation of its other two wings that it says will bring the benefits of the new addition to the original headquarters, built in 1985. During the COVID-19 pandemic, the company said it performed minor upgrades to the original two wings, but this new wing will allow Davey to update them fully. 
To read the rest of the article, click here.