Posted: September 15, 2020
In this Good Housekeeping article, A.D. Ali of the Davey Institute says Douglas Fir trees are a great pick for Christmas trees this holiday season.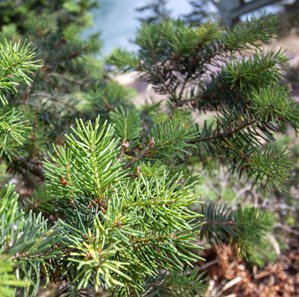 A few questions to ask yourself before you go ahead and buy a real Christmas tree: Do you have the space to accommodate the branches, which may continue to unfold for a few days after you bring it home (especially if it was bundled up on a Christmas tree lot)? Are you going to be around to keep it watered so it doesn't dry out and drop its needles before the 25th? And, most importantly, do you love coming home smelling the aroma of a live Christmas tree and taking in its natural beauty? If the answers are yes, yes and yes, then you should definitely opt for a real tree over an artificial Christmas tree.
There are many benefits to choosing a real tree. "Christmas trees are an agricultural commodity, and choosing a real Christmas tree can support a local farm business," says Stephanie D. Radin, M.S., the agriculture/horticulture program leader at Cornell Cooperative Extension in Dutchess County, New York. 
To read the full article, click here.