Posted: August 04, 2021
In this Family Handyman article, Lou Meyer, business developer for Davey's mid-Atlantic region, shares his top five tree trimming tools he recommends for use on your property.
Hand Shears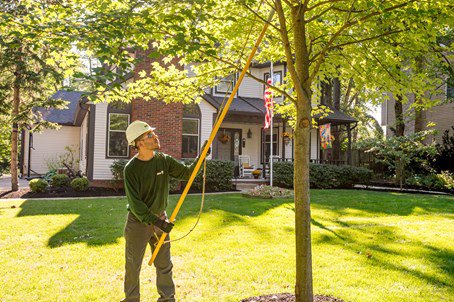 Also known as hand pruners, pruning shears or pruners, these glorified scissors cut through branches between one and two inches thick. Lou Meyer, an arborist for Davey Tree Company in greater Baltimore, calls them the most basic starter tool for tree trimming.
Bypass hand shears work like traditional scissors, with one blade bypassing a blunt side to slice the branch off the tree. Meyer prefers these to anvil shears, which have one straight blade that closes onto a flat edge. Meyer says an anvil shears sometimes crushes the branch. Bypass hand shears take the branch off in one clean cut, allowing the tree heal faster.
To continue reading about Lou's top five tools, click here.