Posted: April 22, 2021
In this Associa article, Josh Fritz from Hartney Greymont, a Davey company, discusses four ways trees add value to your property.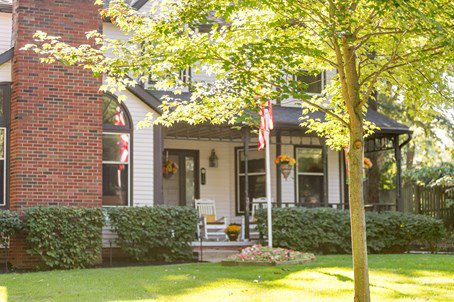 According to the National Association of Realtors (NAR), in 2020, 52 percent of buyers 30 to 39 years and 88 percent of buyers 29 years and younger were first-time home buyers. Homeownership is a big investment; and when you decide to sell your property, making a profit is the number one priority.
For first-time and long-time homeowners alike, there is an easy way to add value to your home now. This Arbor Day, April 22nd, celebrate by adding trees to your landscape.
It's no secret that landscaping increases property values, but according to The United States Forest Service, landscapes with mature trees may increase value by 20 percent.
"Simply add trees and take your landscape design to the next level," says Joshua Fritz, a certified arborist and District Manager at Hartney Greymont, a Davey company. "Besides increasing property values and creating a more desirable street on which to live, the benefits of trees are endless."
To read Josh's four tips, click here.