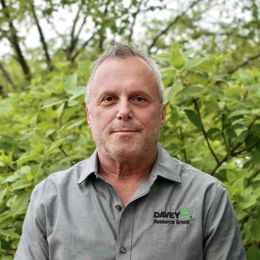 Dan Kuches
Account Manager
Dan joined Davey in 2023 as an account manager. In his role, Dan manages overall operations, financials, and reporting for Davey Resource Group's Communication Construction services in the Northern U.S. As a longtime industry veteran, Dan has been successful at taking over existing client projects and expanding them to further progress partnerships and establishing respect and trust from employees. 
Dan has an associate's degree in computer science.
Get In Touch With Us!
We pride ourselves at Davey Tree on providing prompt, professional and personalized service from certified arborists that live, work and engage in your community. Contact one of our Davey Tree specialists for your residential, commercial, utility, or environmental needs.