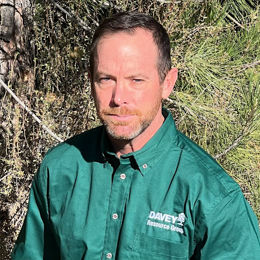 Brett Huet
Project Developer
Brett Huet joined Davey in 2022 as a project developer focusing on accounts in the Pacific Northwest. Brett started in the industry in 1998 and has a background in wildland fire, traditional forestry, urban forestry, and utility forestry. Most recently, he has been focusing on safe work practices and creative methods to minimize wildfires in rights-of-way.
Get In Touch With Us!
We pride ourselves at Davey Tree on providing prompt, professional and personalized service from certified arborists that live, work and engage in your community. Contact one of our Davey Tree specialists for your residential, commercial, utility, or environmental needs.